The Site
The event will take place in the Bicolline's Duchy. In a setting of more than 200 buildings, the site offers many attractions including two inns, merchant stalls and a natural amphitheater. A magical setting that will make us dream day and night. The Bicolline site is the largest LARP site on the continent.

And to motivate you to visit us, Here's the view of Bicolline's main inn !
ACTIVITIES
Here's a short list of the scheduled activities for the past year
Stay tuned for the actual timing for this year !
Royal Court
Schedule to be defined
The royalty will grace us with their presence, all shall rejoice at their Grace's royal court !
SCA Heavy Combat
Schedule to be defined
The Beltaines are famous for its Town Battle, a fight in the center of the Old City. Come and fight through medieval buildings, never knowing who is waiting for you around the corner.
Arts and Sciences
Schedule to be defined
Exhibitions: You are all invited to present the creations you made throughout the year or your work in progress. A short documentation is desirable but not required. Every erudites are welcome to share their knowledge through classes during the day.
Archery
Schedule to be defined
The Golden Arrow Tournament will know its 4th edition, this year. Come and put your skills to the test to get the chance of taking home with you the Golden Arrow trophy. And don't miss the chance to record your Royal Rounds on both Friday and Saturday.
Fencing
Schedule to be defined
All around the Kingdom, people have been hearing the tale of the battle that took place in the Old Tavern of the Duchy: The tavern brawl. That great fight where fencers could jump on tables, run through stairs and levels and cross blades until only one remains. There is a new challenge for you this year: The Faubourg Battle. Who will be the last one standing? Come and take part also to that town battle that is taking place in the Old City.
Thrown Weapons
Schedule to be defined
For the 4th year, the Gungnir Tournament's is back. Come and demonstrate your dexterity to get the chance to be the winner and a champion of the Gungnir Tournament. Whether it is your first throwing or your hundredth, everybody gets a chance and the field will be opened all day Friday and Saturday for you!
And the rest...
Schedule and activities to be defined

Merchants
Located in Bicolline's central square, the merchant row provide multiple wooden stalls and booths for all your merchandise that you can rent at 115$CA (87.50$US) for the weekend. Those are built to keep a complete medieval atmosphere. You can also put your own setup with your tent inside this row, alongside with other merchants for free.
For those of you that are interested in selling their goods at Beltaines Merchant, feel free to to
contact us
to have more details.
lodging.beltaines@hotmail.com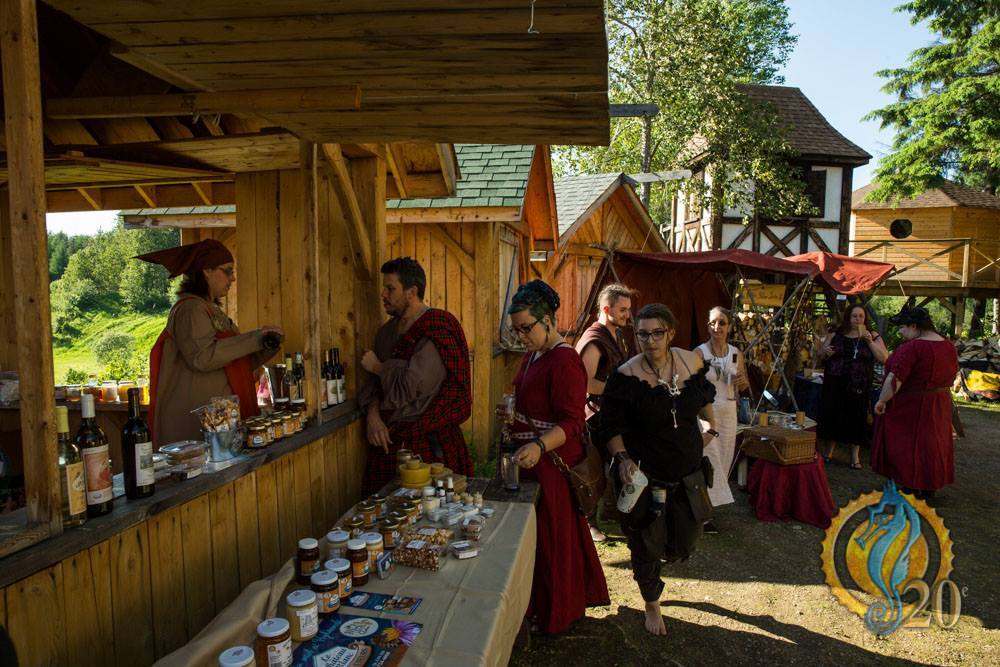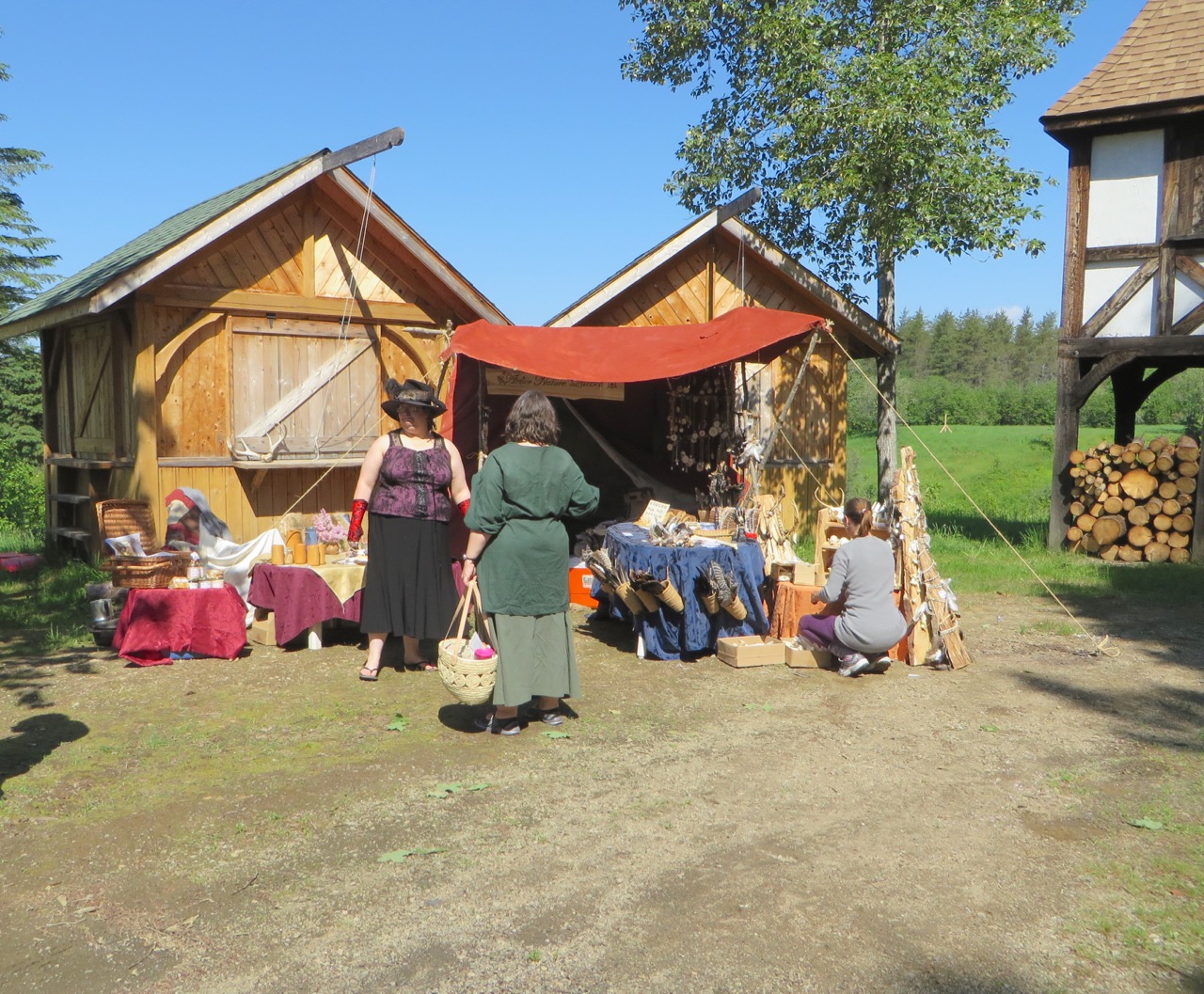 Good to know
THE PRE-REGISTRATIONS ENDS ON MAY 30TH (NOTE THAT YOU NEED TO PRE-REGISTER IF YOU WANT TO GET THE MEAL PLAN)
Registrations fees
18+ SCA member :  $50 (40 $US)
18+ SCA Non-member :  $55 (45 $US)
15 to 17 SCA member :  $20 (15 $US)
15 to 17 SCA Non-member :  $25 (20 $US)
0-14 years old:  free
Here is the link to the form to fill for your registration
https://forms.gle/CiPN5fQLEH1CurDg9
Price include access to the site, and participation to all the activities.
To preserve the site's medieval atmosphere, you need to be dressed in a medieval fashion. If you don't have anything of the sort, you can write to Syrine At-Sakina Bint Hourya who will try to help you get you some clothes. She can also help you if you need anything for the feast gear (and if you don't know what it is, she'll help you to understand all the wonders you're about to discover !
If you have any questions, feel free to use the contact form and we will try to answer you as soon as we can ! Or you can also go on the Facebook page or the Facebook event page and ask your questions there if you prefer, and we'll try to help you as well !
Lodging
If you need to rent a room or bed, please contact our team at lodging.beltaines@hotmail.com
There are rooms at the Inn, beds in the Inn's dormitory and cabins to rent on the site.
If you have a tent, you have three choices :
- You have a period tent and you set put it anywhere in the New City.
- You have a non period tent that you can disguise or hide so you can set it anywhere in the city
- You have a non-periode tent and you can set it in the designated area near the Inn to preserve the medieval atmosphere.
Bicolline offers us the opportunity to rent some medieval pavilions with 3 simple beds and a chest, all of that already set up for you when you arrive.  It's 250$CA (190$US) for the weekend (3 nights).  To get that chance, you must make reservation and your payment before June 1st at lodging.beltaines@hotmail.com

If you have a RV, please let us know so we can plan the space in the parking for you.
Feast
NEW THIS YEAR! It's a Beltaines team who is going to manage the meal plan! 

This meal plan includes:
Friday's breakfast
Friday's dayboard
Friday's potluck dinner
Saturday's breakfast
Saturday's dayboard
Saturday's Mechoui
You can either take Saturday's meal plan for 20$CA (16$US) or the hole Friday and Saturday's meal plan for 30$CA (24$US).

TO ENJOY THE MEAL PLAN, YOU MUST MAKE THE RESERVATION AND SEND YOUR PAYMENT BEFORE MAY 30TH 


Here is the menu :
(more info to come)
CONTACT
If you have any questions, feel free to use this contact form, we'll try to come back to you as soon as possible !